The PSU Financial Aid Team is committed to assisting qualified students who are unable to meet their entire educational expenses from their own and their family's resources. Financial aid is awarded to students based on need or through merit scholarships recognizing academic or performing achievements. The four basic types of aid available are scholarships, grants, loans and work opportunities.
PSU's FAFSA Priority Filing Deadline is March 1
Are you planning on taking Winterim Classes? Find out about your aid options! Payment for Winterim is due at the time of registration.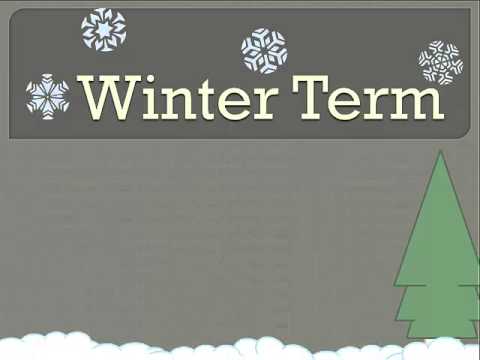 If your parent needs to apply for a Parent PLUS loan, instructions can be found HERE. If your parent has an existing PLUS loan and would like to increase the amount for spring, please have them email us!
Have you joined SALT? SALT is a FREE program available to all PSU students that helps students and families navigate financing a higher education, successfully manage any resulting debt, and build money skills for life.  Create your account TODAY!
Keep up with PSU's Financial Aid Team with @PSUFinAidTeam, the Financial Aid Team's Facebook page and our $MART Facebook page.
Through the use of the myPlymouth portal, students have 24/7 access to all financial aid awards and requests for additional information needed to identify aid eligibility. We encourage you to check your myPlymouth account frequently for updates.  Notifications are sent to your PSU email account when information is available.
The Federal Student Aid Ombudsman of the Department of Education helps resolve disputes and solve other problems with federal student loans. Please do not hesitate to contact them at 1-877-557-2575 should you feel they can be of assistance.
PSU in accordance with Federal and State laws and regulations, does not discriminate on the basis of race, color, religion, national origin, sex, age veteran's status, sexual preference or handicap in admission or access to, treatment of or employment in its programs or activities. Inquiries regarding this policy should be made to the Vice President for Enrollment Management and Student Affairs, Plymouth State University, Plymouth NH 03264 or Office for Civil Rights, Washington DC 20201.