Step 1
Determine Your Cost of Attendance
Determine what your average total cost is to attend PSU for an academic year. Please see the Estimated Costs (2013-2014) web page for more information about charges which will be billed each semester by Student Account Services. Total average estimated costs (billable and non-billable) used for academic year are listed below.  Financial Aid awards are based upon an annual Cost of Attendance which includes both billable (Direct) and non-billable costs.   Actual rates for 2013-2014 will be established by the University System of New Hampshire (USNH) Board of Trustees at the end of June and will be reflected in your Fall Semester bill which will be available online at the beginning of July. For specific information about billing, please visit the Student Account Services' website.
Category
Est. Direct BILLED-
13-14
Avg. COA*
13-14
NH Resident
$21,868
$25,300
Non-Resident
$29,288
$32,850
New England Regional
$25,578
$29,150
Commuting From Home
$12,610
$20,100
*COA (Cost of Attendance) – both billed and estimated unbilled costs are used when determining total estimated financial aid eligibility. Commuting expenses are estimated on living at home and traveling to school.
Unbilled costs include estimated expenses such as books, travel and personal expenses needed during the academic year.
Step 2
Determine Your Financial Aid Award
Your actual financial aid award can be found by accessing your account through myPlymouth. For more specific information about the various types of aid, please see the following: Federal/State Grants, Scholarships, Undergraduate Loans or Student Employment.
Please remember that Federal Work Study will not be applied to your bill. When awarded Federal Work Study, the amount reflected indicates your maximum earnings eligibility; this does not guarantee you a job. Students are responsible for securing a job on campus and will receive pay checks every two weeks for hours actually worked. Federal Work Study cannot be used as a credit to your tuition bill.
If you plan to use federal loans and are a first-time borrower, you will be required to complete a Master Promissory Note (MPN) and a one-time online Entrance Counseling. These can be done online using the same federal PIN number you used when you signed your online FAFSA. Once the MPN and Entrance Counseling are complete, funds will then be disbursed to your account with Student Account Services  (formerly the Bursars Office) at the beginning of each term PSU certified loan eligibility.
Step 3
Options for Funding Your Education
Once you have determined your Cost of Attendance (COA) and subtracted your student awarded aid (except Federal Work-Study and any associated loan fees) the following options may be considered to fund your COA for the academic year:
Option 1: Family and other resources from savings, work, outside scholarships, etc
Option 2: Tuition payment program (This is a great option!) is the interest-free, debt-free way to spread tuition payments over a number of months. The tuition payment program is not a loan, so there are no interest payments, only a low enrollment fee. The Plan allows you to break down your education expenses in easy-to-manage installments, rather than one lump sum payments. It's simple and convenient. Visit the Student Account Services' website  (formerly the Bursars Office website) for this payment option.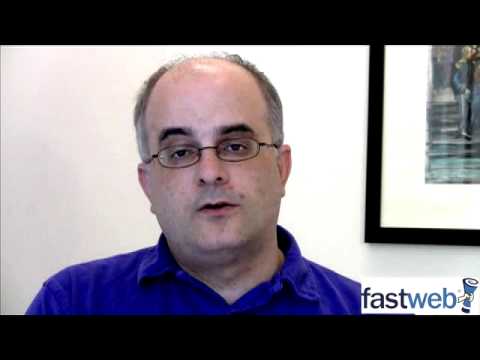 FastWeb Insider Secrets: Cutting Borrowing Costs
Option 3: Federal Direct Parent Loan for Undergraduate Students (PLUS) is a fixed  interest loan authorized by the Federal government to help pay for dependent student's education.   There are fees associated with this loan, and the parent is responsible for repayment.  In-school deferments may be available by contacting the Direct Loan Servicer after your PLUS loan proceeds have been disbursed to your student's bill.
Option 4: Alternative Loans are in the name of the student, and most commonly require a cosigner. Alternative loans may have variable interest rates, higher fees and fewer borrower benefits than Federal loans. Some private lenders will require payment of accrued interest while a student is enrolled.
Note: Most families will use a combination of these options.