Welcome to The Plymouth Rocks Curling Club
The enchanting sport of curling is now at the Hanaway Rink. Good Curling!
Click on our logo for our current schedule.

PLYMOUTH ROCKS CURLING CLUB
The exhilarating world of curling returns this summer!
PLYMOUTH ROCKS CURLING LEAGUE
Summer curling begins the week of June 28th. There will be a Tuesday and a Thursday night league; all games will run from 6-8pm*. Sign up as a team or as an individual to be placed on a team. The cost of the league is $400 per team or $100 per individual. There will be 6 regular season games and 2 playoff games. All teams are guaranteed to play all 8 games.
*Thurs, Aug 25th game will run from 7-9pm
SCHEDULE OF GAMES
Tuesday League            Thursday League
June 28th                        June 30th
July 5th                           July 7th
July 12th                         July 14th
July 19th                         July 21st
Aug 2nd                          Aug 4th
Aug 9th                           Aug 11th
Aug 16th                         Aug 18th
Aug 23rd                         Aug 25th*   7pm-9pm
DROP-IN CURLING
Whether you're a beginner or a seasoned professional, Drop-In Curling is a great way to keep on your game or to discover curling for the first time! An instructor will be available for any new curlers. The cost is $5 per person. All equipment is provided.
Click on the schedule below to see when you can drop-in. Availability is first come, first serve.
If you have any questions or comments please feel free to e-mail us or call us at 603-535-2SK8 (2758).
BONSPIELS

Stay tuned for Plymouth Rocks Curling Club's annual MUDspiel in April. More details to come.
2016 GNCC Arena Club Championships
The Plymouth Rocks Curling Club will host the 2016 GNCC Arena Club Championship at the Plymouth State University Ice Arena the weekend of June 24th-26th. The championship will be an Open format, 4 event, 3 game guarantee event. Cost is only $400 per team, and includes all meals, including continental breakfasts, lunches, and Friday and Saturday dinners. Alcohol and soft drinks will be available for purchase. You must be a current GNCC member & have paid your 2017 dues in order to qualify for the event. Draw times are to be determined by the Championship Committee. You may register for the event online or you may mail in your registration form. For questions regarding registration, please e-mail us or call 603-535-2758. Any questions related to the event may be directed to Jay Flanders.
Interested in a Private Curling Party?
Call us for more information @ (603)535-2SK8 (2758) or
e-mail
us.  
Check out this short video on curling.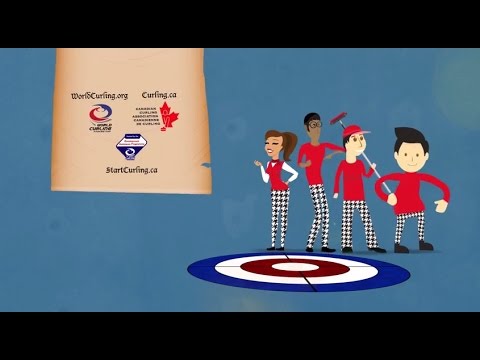 Plymouth Rocks Curling Club in the News
Laconia Daily Sun 3/28/15
The Citizen 2/20/15
NEISMA rinkrat Publication 2/2015
Record Enterprise 6/19/14
Union Leader Article 4/19/14
Littleton Courier Press Release 1/29/14